Diwali is an auspicious occasion of lots of brightness, lights, sweets, colors, gifts etc. One of the most wonderful times to repaint your old walls, an awesome opportunity to pour in the new furniture styling, laying down the new way of living with different kind of rugs, show pieces, accessories etc.  Good time to cheer up with different kind of decorative impressive latten's, diya's etc.  It's a perfect time to brighten up your world with different kind of hanging lights, wall paints with the blend of texture art etc.  Let your home fall in love with your décor ideas and design prints with innovative and impressive visual effects. After all, its Diwali… let the happiness and brightness knock your doors to fall in love with your idea of decors.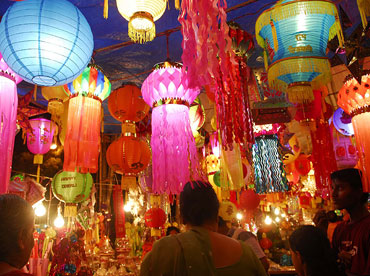 It is not just the residential spaces that starve for Diwali decors but also the commercial spaces that have good appetite to feed in with great and amazing designing styles. To get the required change, fabricate your old settings into new one with some slight but powerful and eye catching changes. It is time to change in few old fabrics into new one. Get new, bright, colorful linens for the dressing of windows and doors.  Pamper your tables, chairs and other upholstery or furniture material with some beautiful traditional prints on fabrics with the collaboration of bright colors and designs. Choosing the right linen matching up with your present interiors will definitely glow up your interiors.  To escort the beauty of your home, shop and office do browse in for different kind of hanging lights, hanging latten's, glass lights, etc. After all it's the festival of lights and brightness so, bring in the purity of light and colors to charm the lost design and interiors.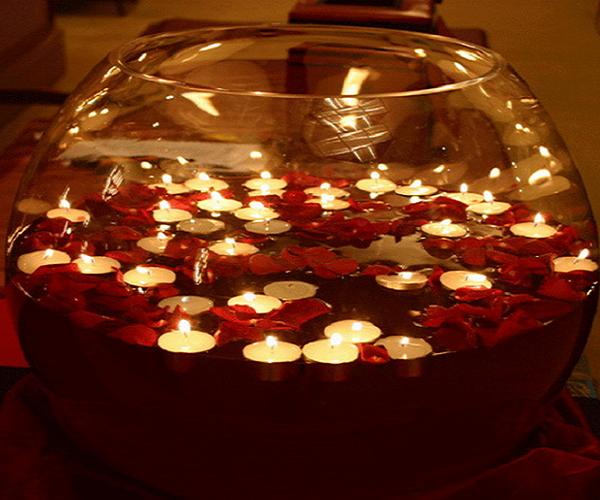 Gift yourself a different world of living this Diwali with different kind of texture paints, wallpapers, paintings, rangoli prints and rangoli designs on floors. Diwali is said to be incomplete without colorful, impressive and extra ordinary rangoli designs on floor. They complete the look of Diwali decors as well as they are one of the most auspicious design to get imprinted on the floors.  Its not the time to stop and sit back, it's time to get more of the colors, brightness before Diwali knocks at your door steps. Different types of small décor items like colorful ribbons, gold silver lining cloths, shining cloths, glitter hangings, gorgeous bright linens, wall stickers, wall papers, idol of lord Ganesh and Goddess Laxmi  , decorative candles, diya's, door hangings, window hangings, etc. are very much handy for home décor's and gifting purpose.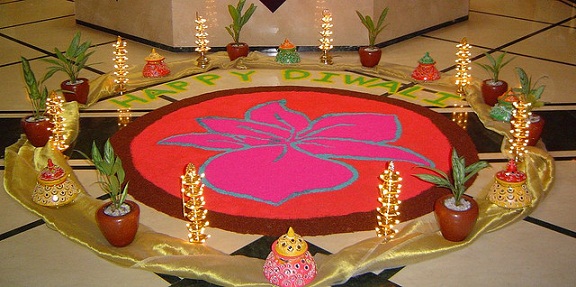 Apart from all these the most important element of Diwali – "the diya's" "traditional lamps" , candles, perfume candles, designer candles etc. Without decorative candles, diya's or traditional lamps Diwali is incomplete. So, let your home and office glow up well with the wonderful, awesome, beautiful diya's and traditional lamps or decorative candles.  Market is so much flooded up with different decorative, innovative kind of traditional lamps design, browse your nearest market, explore more of it to get best of it for my Diwali decorations at homes and office. Keep doors of your home and office well decorated and pampered with door hangings, door Diwali stickers, traditional hangings etc. They act as a welcoming charm for your guests.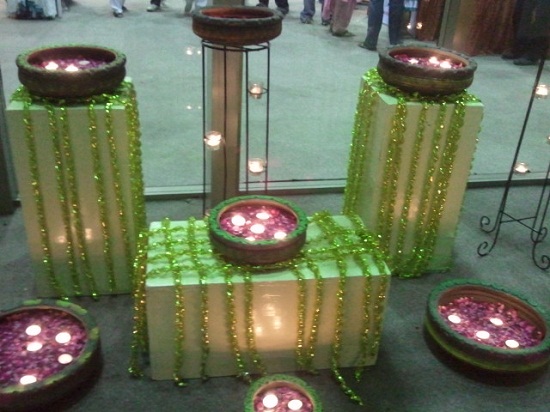 Let the décors of this Diwali sweeten up more and more with lights, brightness, different colors, amazing sweet and cute décor accessories etc. both at your home and office space. So, all set to charm up your Diwali with traditional recipe of decors blended with the touch of modern styling.  Come let's join hands to crack the best of designing crackers this Diwali with our effective and awesome efforts. Happy Diwali… !!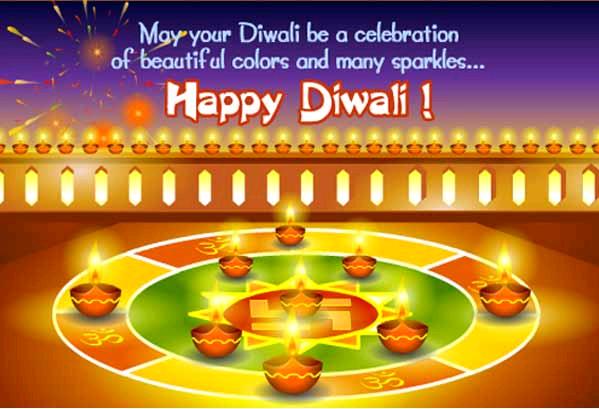 comments