Taking good bath is always being fun and relaxing for all of us isn't it? But with emerge of recent technology and design innovations taking bath has turned into an interesting as well as pleasure task to go with. Add some color and fun to your shower experience with an LED shower head. It is being powered by impellers or turbines, a LED (light-emitting diode) shower head will light up your shower with no other power but the water flow. Just imagine the colorful or single color water flowing down on you will be so much of fun. It is the new innovative and cool style of taking bath.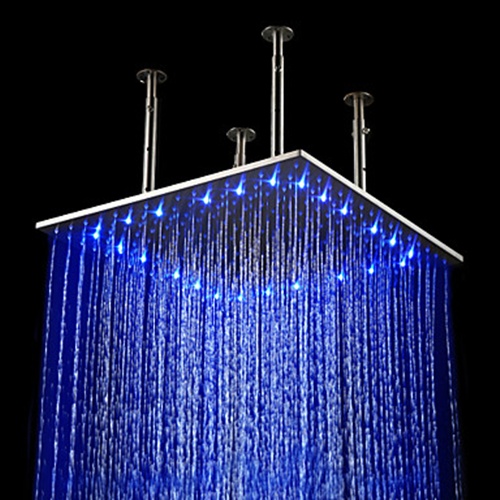 Often, LED shower heads will light up your shower water with a blue color glow when the water is cold and red glow when the water is hot. It's a great way to see whether your shower is up to temperature, without risking burning yourself or being shocked by the cold.  Get the senses of perfect temperature with the help of blue and light effects. These shower heads also do come in with the fittings of colorful light inside. You may go for LED lighting shower heads or LED lighting hand showers. Choice is yours according to your bathing area, shower equipment installation and budget.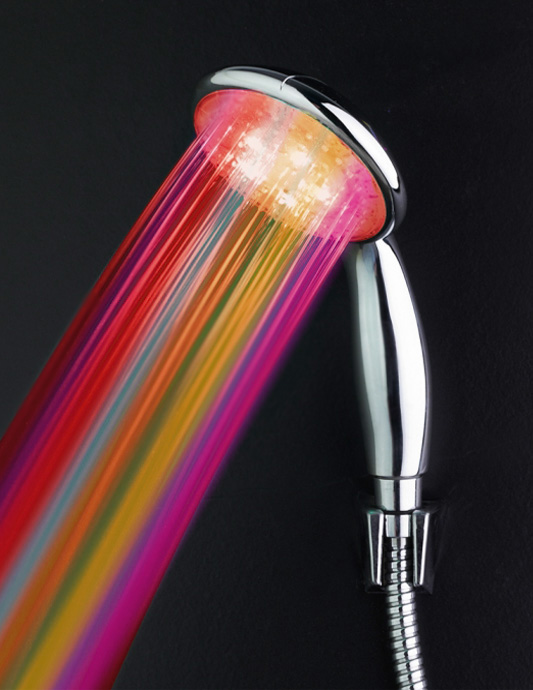 Merely knowing about these LED shower heads with lighting is not enough. You need to get the appropriate one for your bathroom setting. How to find the right one for your bathroom?? Must be thinking about it right! Here I have few tips which will help you finding the right LED shower head for your bathroom. One must consider the following:
How it is powered: Some LED shower heads are battery powered while others are powered by turbines and the water flow. Most people don't prefer to change batteries, though some turbines can add extra noise to the shower. Choice is yours!
Change in color: Does the color change? And is the color changing based on the changing temperature or does it cycle through the colors of the rainbow? If you are happy with single color LED shower light then you might even opt for that.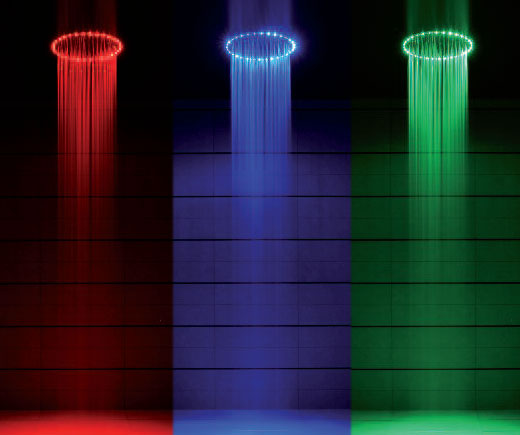 Quality: One of the most important and vital part of choosing the appropriate LED shower head. Pay attention to the customer reviews and remember you usually get what you pay for. There are more parts to an LED head, so more things can break. After all you are playing with live electrical risk involved in it.
At the end of the day, it's still a shower. Make sure you're still happy with the shower head as a shower head, not just as an LED light show. You don't want to trade pressure, size and comfort for a few LED lights. Basically you need to decide what is actually more important for you.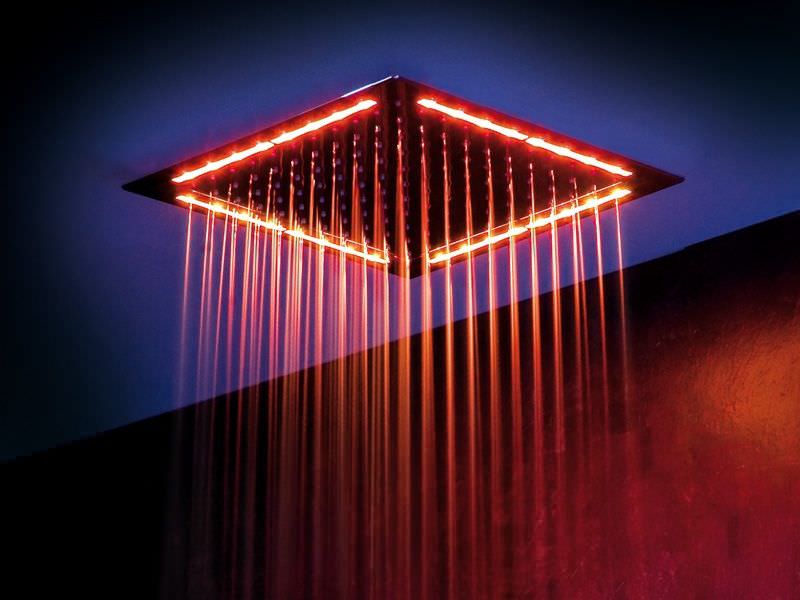 But apart from all these matter or issues LED showerhead ends up with nice quality advantages as well. Installation can bring upon:
Fun factor: Add some color and life to your baths each time you take a bath. It can even lift up your dull and boring moods into a good and nice one.
Visually check in temperature: Just a change in temperature and will be indicated by its LED lighting. No need to wait and stand outside the cold water to get it turned hot. Just wait until the LED light indicates. No need to suffer from shocking cold or dangerous hot water.
Save electricity: No need to waste extra electricity on the bathroom light here. Now you can let your water pressure illuminate your shower.
Add on the mood & romance: Set the mood with different lights like red, purple, etc. maybe a nice surprise for your better half or someone special!
So fabricate your bathroom and bath settings more interesting, fun, pleasure up with light effects and save on electric bills as well! On a seriously note, LED shower heads are one of its kind and have their own visual and designing impression to enliven your bathroom settings forever.

comments