If you want to ask anyone for advice on how to decorate your home, pick someone from Scandinavia. Scandinavians really know a thing or two about relaxing, minimalist yet hyper-functional spaces. And what better place to try out your Scandi design than in your kitchen where functionality is the focus? Trendy, sleek and relaxing, this style is both elegant and casual, both industrial and natural. So, if you want to achieve an attractive kitchen design, here's how to give the Scandinavian style a shot.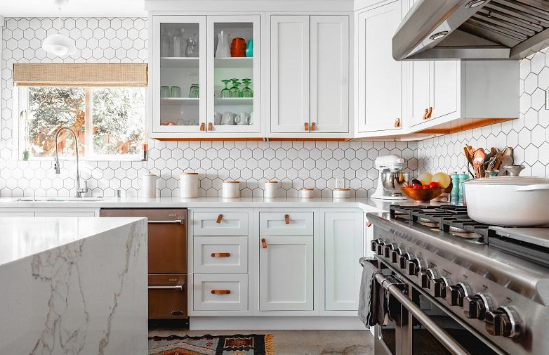 Go light
Scandinavian spaces are usually characterized by excessive use of white. All these light neutrals are very calming, especially when put in the busiest room in the house and serve as a perfect backdrop for all your accessories. Your safest bet when it comes to a good color palette is to go white with a few touches of gray and beige. A few splashes of green from your foliage will nicely break the monotony yet still look perfectly natural and relaxing. 
Introduce textures
The Scandinavian style might look a little bare at first glance, but it's actually very comfortable thanks to all the textures that inhabit the space. So, make sure to fill your space with different textures, even those that are usually not found in a traditional kitchen. Think rugs, faux fur, tasseled cushions and woven baskets. This will give your space a very laid back vibe and a welcoming feel not many kitchens have.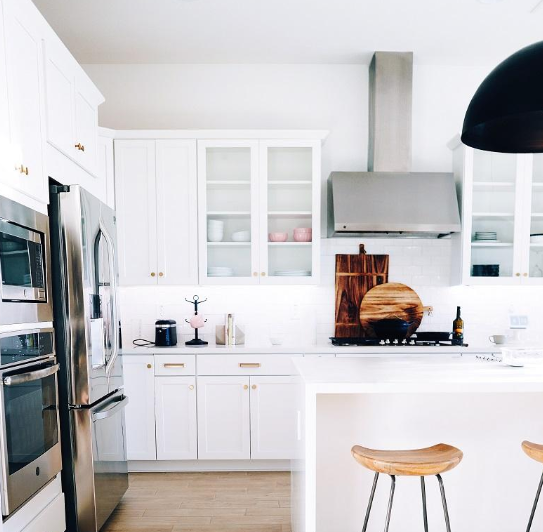 Fill it with wood and copper
Many people think that wood in the kitchen looks outdated and boring, but it doesn't have to! Scandinavian style is anything but outdated and boring, as a matter of fact. If you choose light wood and surround it with a variety of different finishes, you'll achieve a very interesting look. For instance, think light beech cabinets, black granite countertops and copper fixtures like faucets and sinks. Finish the look with some attractive kitchenware and you're done. You can find a gorgeous-looking charcuterie board for sale that has a very rustic and unique look. It will serve as a centerpiece of your kitchen without standing out too much, plus it will be the eye-candy of every party you host!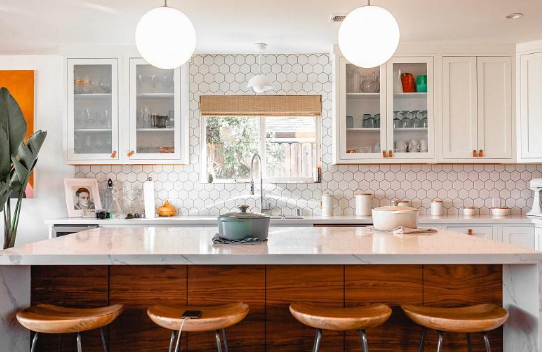 Choose wood flooring
Any kitchen looks more welcoming and warm with wooden floors, especially the one dressed in Scandinavian style. Wooden floors are very practical and durable which are two key components to every Scandi space. If you can't choose wood, ceramic tiles or stone flags are also a viable choice and both are very easy to maintain.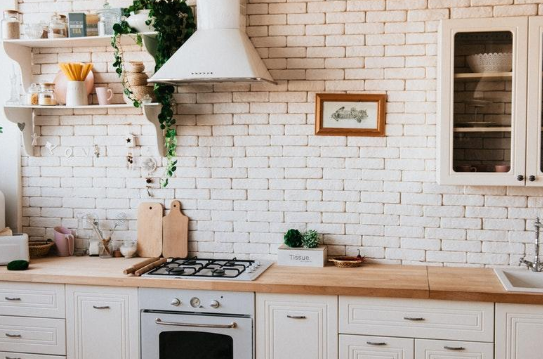 Bright appliances and furniture
Many true Scandinavian spaces are shrouded in white floor-to-ceiling, so you might want to do something that will break the monotony. The best way to add a pop of color to your space is with some interesting appliances. A super cute retro Smeg fridge in pastels color or a vibrant coffee maker will introduce color to your kitchen without going overboard. You can also liven up your furniture by adding some Scandinavian-inspired cushions and fabrics to it. Think Baltic stripes in blue or Lapland cornflower stripes in pink or yellow. This will be a little more out there but still fit into your overall design. 
Choose open shelving
Scandinavians love pottery and crockery and any other pieces that look eclectic and vintage, especially those with quirky motifs and symmetrical patterns. These are a great way to add some personality to your kitchen, so choose open shelving to display your collection.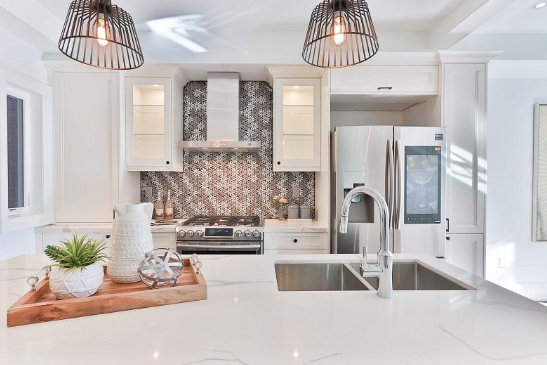 Interesting lighting
There's nothing trendier than having hanging lighting in your kitchen right now, even in Scandinavian-inspired kitchens. Luckily, you can find these hanging pendants in all imaginable sizes, shapes and colors, so you'll certainly get something that fits your Scandi aesthetics. If you want to stray from the standard, an interesting floor lamp in the corner will do the trick. 
Add some art
Wall art is highly encouraged in any Scandinavian space, but it looks especially interesting in the kitchen. No matter if you opt for a gallery wall or choose just one larger piece, make sure to go with simple frames and monochrome color palette that will add character to the space without disturbing the minimalist image. 
Once you're finished with your kitchen remodel, you'll enjoy your space like never before. Scandi design is welcoming and simple yet whimsical and warm. Try it out yourself and you'll fall in love instantly.
comments