Getting your home, office, shop, birthday party, occasions, etc. well decorated and stylish is a dream of every person. When it comes of decoration in the mind few things instantly knocks the door of our design senses; yes flowers are one of them. After all flowers have that instant charm to soften up the room, an occasion, a party etc. with its glowing and delicate presence  with sweet and soft fragrance around. They don't just decorate your house but they do fill it with sweet smell and smoothing effects everywhere. Charm up and brighten up your home decors with lovely bunch of flowers to make it unconditionally awesome and amazing.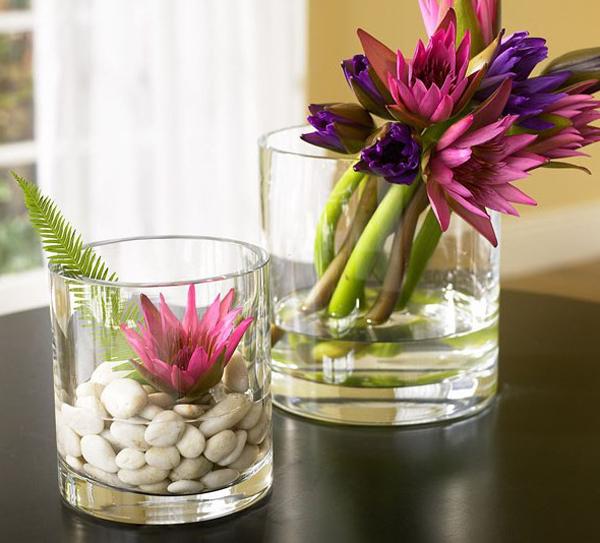 From lilies to orchid, from roses to sunflower, each and every flower has immense power to design up a room into wonders. A formal arrangement of flowers into a room enhances its beauty with personality and discipline where as an informal arrangement of flowers in a rooms makes it quite interesting and blossom appoints it to every corner of the room. Interestingly there are no rules and regulations to plan the flowers in a space. Flowers are the free creature of nature to bless the room, spaces etc. with its charm and beauty anywhere anytime.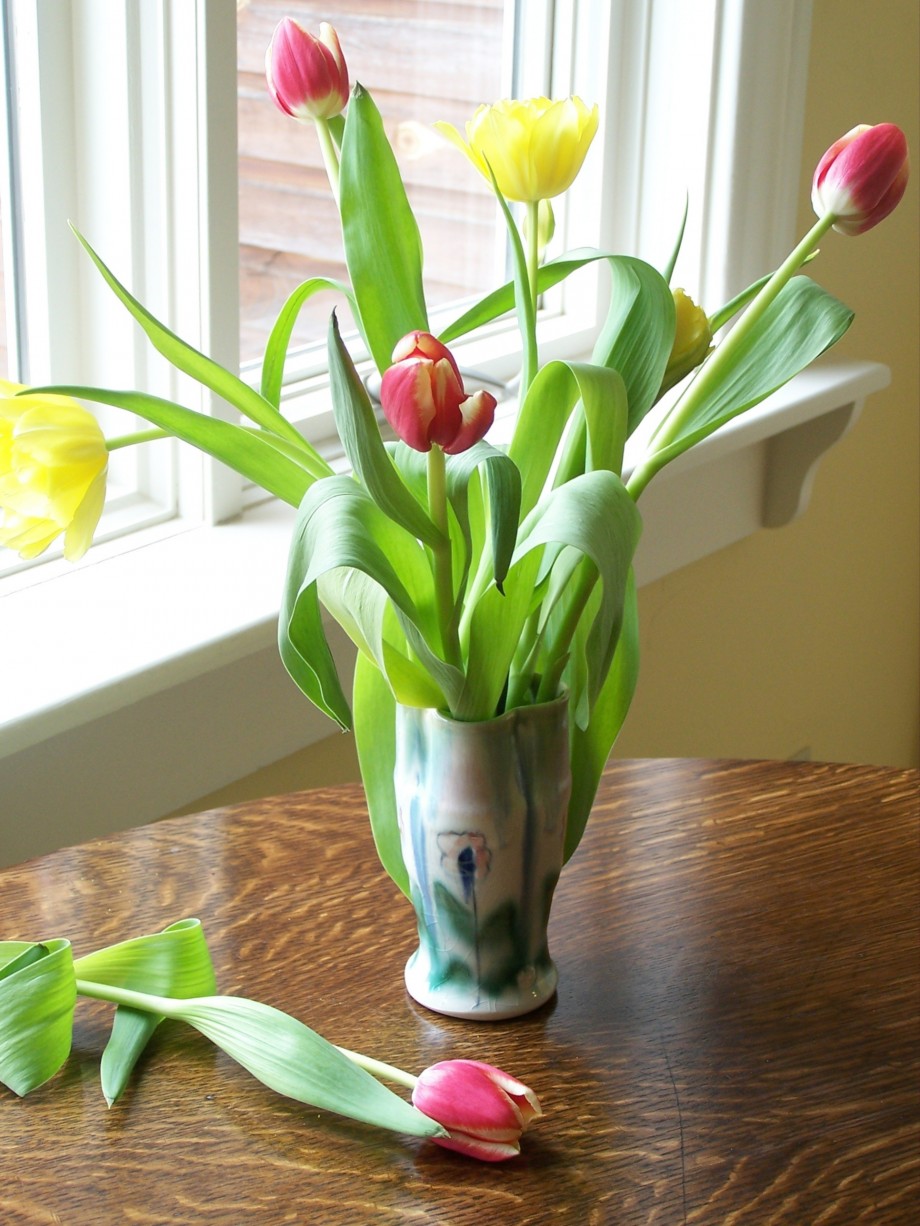 Place them in a vase on the table or hang them in the hanging pots of balcony or galleries, whatever it may be they are all set to inspire next with its beauty and charm. They have the inherent quality to fill the vacant space with its softness and delicate touch. They can even gather up themselves and find themselves comfortable in a room full of furniture and other decors. Flower decoration in interiors has their unique space and quality to settle down without any major efforts or issues.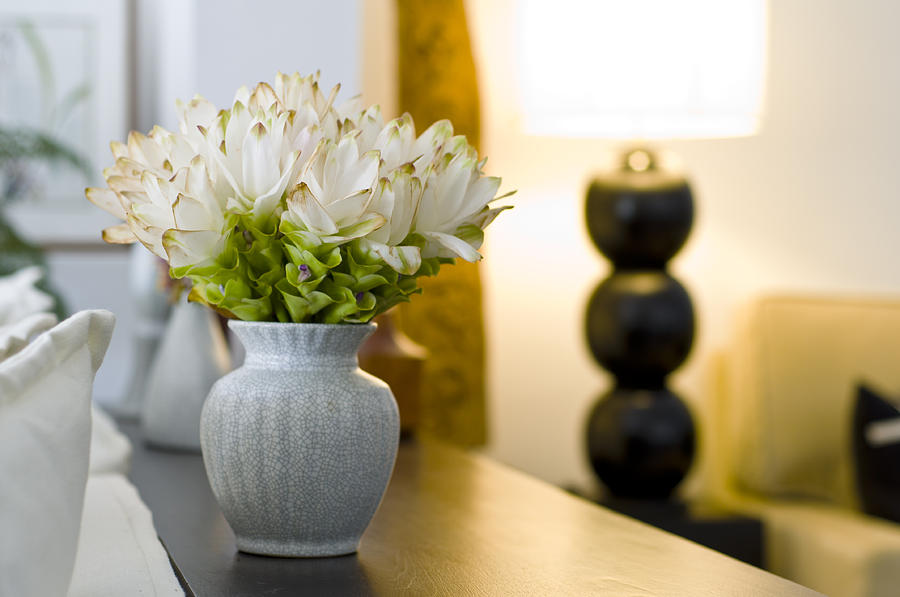 Make your living room glow a bit more with a flower touch on center table, let your bedroom get a touch of blush with the delicate softness of flower vase beside your bed side table, let your study freshen up for you with the presence of flowers around, make your kitchen smell more sweet and charming with the fragrance of sweetness around and let your kids get directly in touch with natural beauty with the placement of flowers in their rooms. Whatever the place or room may be, flowers add value to living and interior design of the room.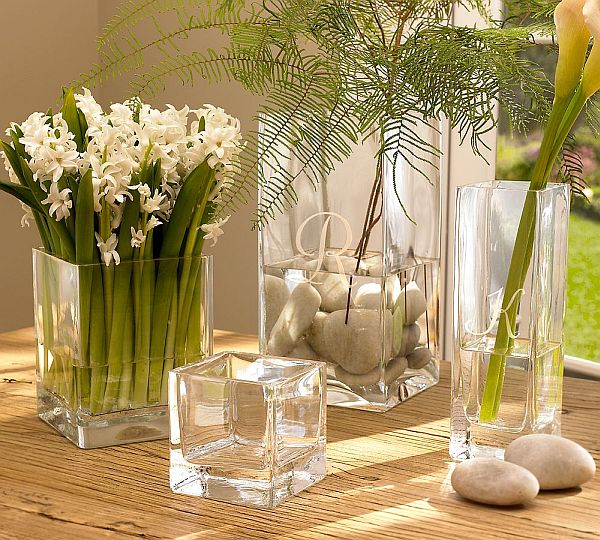 Put them in a vase, glass or a jar, place them to a space which has a good visibility and can be created as center of design. If you are not able to find original flowers for decoration you may opt for artificial fake flower to enhance the beauty of interiors. They too work equally well. Gather up few artificial flowers and let the pebbles escort the beauty of flowers in a glass jar or glass vase to give it an original and natural looks. Keep changing the flowers according to the changing seasons, occasions and to regain the lost freshness and design styling.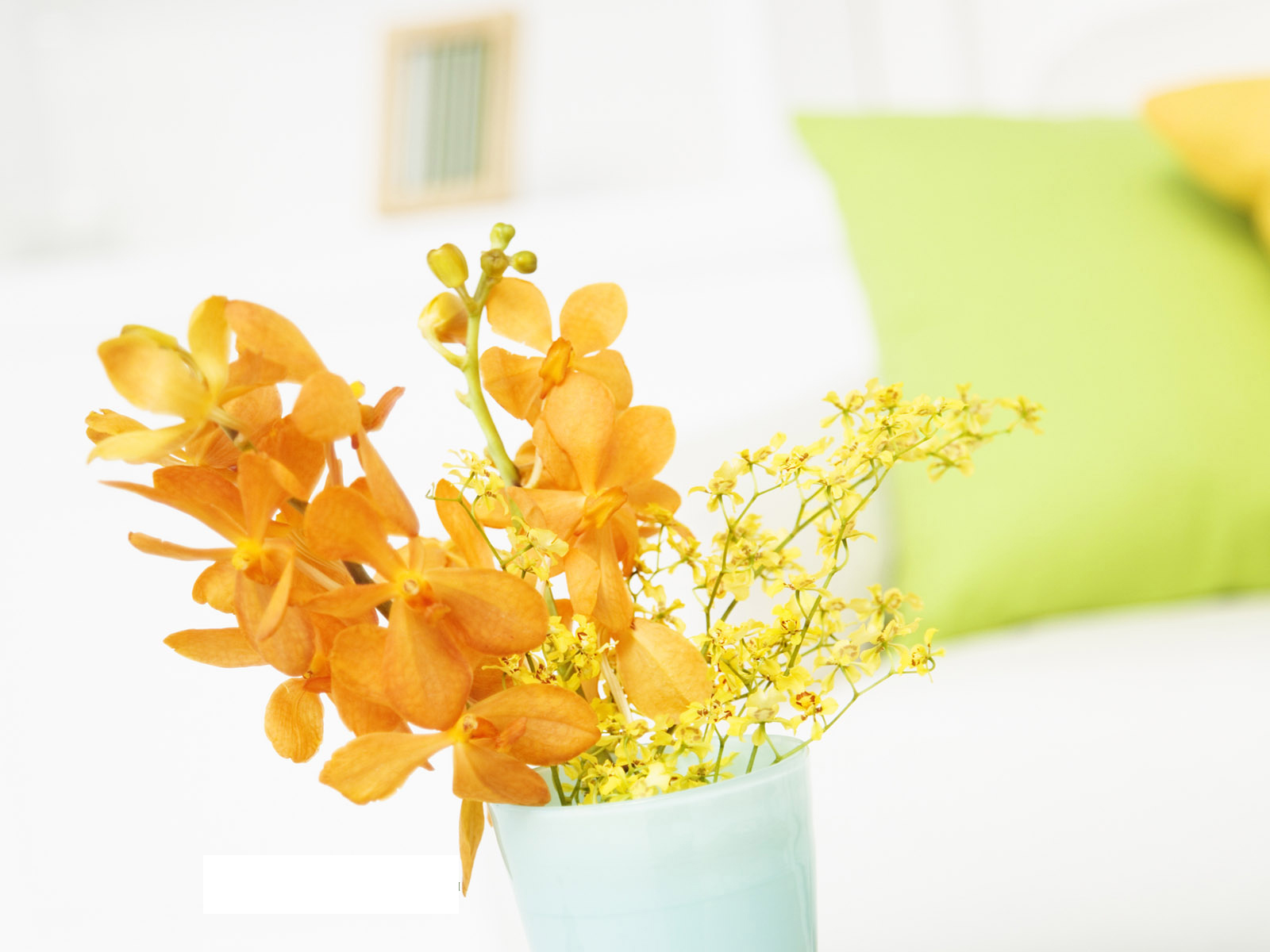 Flower decoration count up with unending benefits for a good interior design of the house. They instantly lift up your overall decorations; changing season comes with changing flowers to refresh your interiors, they don't demand for any special space or vacant area to get accommodated in, flower decoration is perfectly suitable for every occasion, every formal or informal space, they touch hearts of every age group, they never fail to charm the beauty of interiors. Let your home, office, shop etc. speak language of freshness, charm and brightness each day with the everlasting fragrance of flower decoration and soften up your world. visit  https://lamouretfleurs.com

comments