As soon as the present year leaving our hands and we are all set to greet the new year soon, let's make it all warm, full of cherishing moments, and fill the air with the fresh fragrance of love, flowers, sweetness around for a new start. Hugging the New Year with flower decoration and fresh fragrance is not at all a bad idea to go with. Keep your New Year decors simple yet very impressive and attractive with lots of flower decoration around. Create a rosy, sweet and scented carpet for New Year to knock your doors with flower presentations and decorations.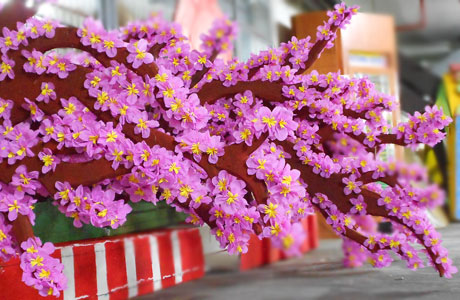 Also Read: NEW YEAR DECORATION IDEAS FOR YOUR HOME 
Starting with your interiors make a welcoming way for the new year at your door steps by just putting up a flower vase, flower door decorations or say a wreath for front door – getting a well decorated ring of flowers to welcome your guests, family and friends. In short, greet them with a decorative look and hugs of fragrance.
Keep your window sill covered by the softness of purple, red, yellow, orange flowers. To have a really good year ahead you may add up with the auspicious and bright sun flowers around. Let your dining area speak the language of royal touch and class with some of the white roses bunched up in a vase.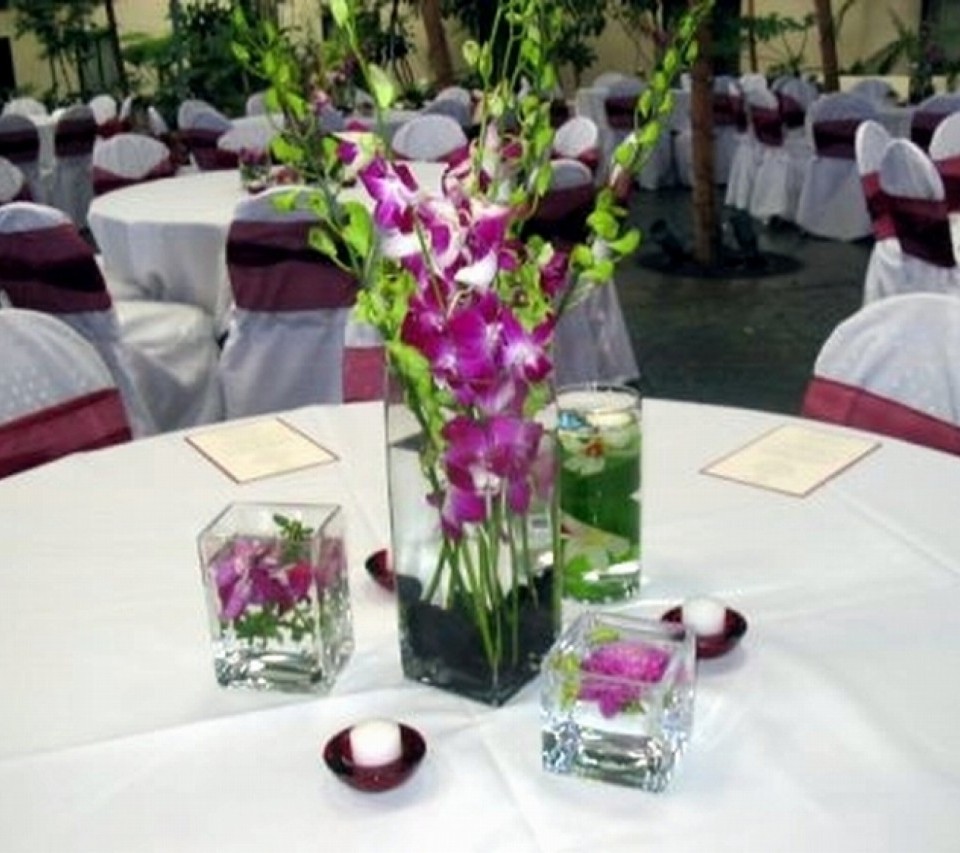 Also Read: DIY- CHRISTMAS DECORATIONS & ORNAMENTATION 
Make your celebrations prettier and sweetest with the presence of flowers around the corners in long vases, crystal vases or ceramic vases. Orchid, Pear blossom, Roses, Lilly, Sunflowers, Stock, Tulip, Wax flower, Gerbera, Aster, etc. are few of the flowers perfect for the occasion to welcome the new year.
To make your flower decorations impressive and complete do add decorative illumination around or scented candles of different shape, colors and sizes. It is like a complete package of brightness and fragrance to welcome the New Year.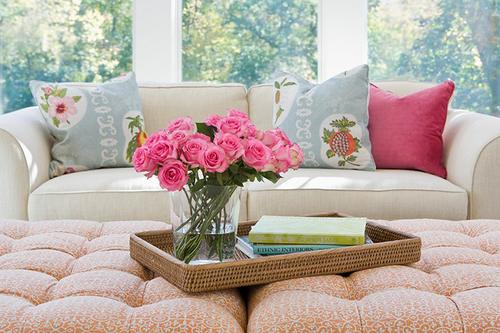 Also Read: CHRISTMAS TREE DECOR
Just a random placement of flowers in the living room, bedroom, guestroom or dining area is one of the trendy and wise tools to get a well decorated house on the eve of New Year. Pop up your home decorations with freshness and fragrance around by placing flowers at random spaces without much of planning and calculations. Flowers are meant to spread fragrance and beauty, and you don't need to plan up beauty as they are already beautiful enough to charm up your life.

Also Read: CHARM UP THIS NEW YEAR WITH LIGHTS
Time to mark a sweet and stunning difference at your outer yard everyday decorations and design plans. Take a break from routine designing and décor style. Let the center table get greeted with bunch of fresh flowers on the very first day of the New Year.
You may even surprise your design style with artificial flowers bunched in a long vase with high neck to cover your vacant empty corners with beauty and pleasing looks. Adding on few glitter sticks with artificial flower sticks is a useful tool to get fabricated new and creative look forever.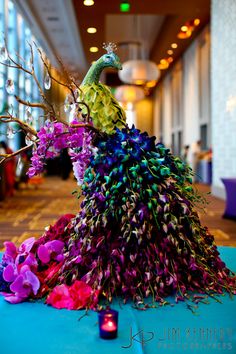 Also Read: SEMICIRCULAR SOFA DESIGN IDEAS
For a different and unique styling you may even theme up your flower decorations this year with any particular color, object, and styling. You may opt for white theme for a pure and sensational look, red theme to get connected to the wires of romance, freshness and love around. Let the purple Orchids do a perfect royal theme work for your New Year celebrations.
New Year is a joint venture to skill up all your creativity under the roof of one single occasion. Make it remarkable and most memorable with lights, flowers, glitters, freshness and fragrance that will never die.

comments