Yet an other holi is here and so does the celebrations & preparations to welcome this colorful festival with excited minds and decorated homes. Lets make your home look special this Holi with some exciting and creative decoration ideas that will endear your family and guests during Holi gatherings.
Bedrooms
Decorating home for Holi is considered to be left incomplete without giving the bedroom a brand new changeover. Yes, brand new but not digging deep into your pocket! Cheer up the overall scene with bright aromatic candles to create a fresh feel.
Upgrade the lighting fixtures and sconces of your bedroom to go with the festivities. Steer out the darkness and drudgery outside the bedrooms in true spirit of the Holi festival. Bring in fresh flowers along with aromatic candles to enliven the ambiance with cheerfulness. Spread colorful bed sheets with vibrant pillows and cushions in tandem with the colorfulness of the whole ambiance.
Bathroom
Replace monotonous towels placed in your bathrooms with colorful ones. Get scented soaps balls that come in multiple colors. Decorate them attractively on the bathroom's countertop and let the bathroom area look special. Also place vases of colorful fresh flowers in bathroom window to match with Holi décor.
Kitchen
While considering the various home decoration ideas for Holi, don't give your kitchen a miss. Place an attractive rangoli on its entrance and see how the overall ambience changes in a flurry.
Transform your kitchen this Holi by making an attractive rangoli on its entrance. Furthermore, paste colorful paper-motifs on the lighting fixtures in your kitchen and observe them become a source of ambient lighting. You can also hang a colorful pendant light in the center of kitchen ceiling to complete the Holi décor.
Living room
Giving the living rooms a bright new makeover while decorating home for Holi can radically help to create the right temper for the festival. What to include? From colorful wall hangings and brightly lit up upholstery to curtains oozing bright hues are the things to look out for. Even if you are inclined to give a bit dramatic changeover think of decorating colorful crystal bowls with flower petals and keep them on center or side-tables.
Change the loose upholstery of your living room to match the spirit of Holi festivities. Bring lots of colorfulness and vibrancy to the living room with the help of colorful wall hangings, color-mottled curtains, floral wall motifs, bright rugs and bouquets of fresh flowers. Flower petals can be decorated in colorful crystal bowls and placed attractively on center or side tables.

Lawns and terrace
Holi being an outdoor festival is usually celebrated in lawns, patios, balconies and terraces. Thus, gear up these places to make them ready for playing Holi. While flowers are the best way to decorate places; colorful paper buntings and festoons can also be hung there. However, they may become useless as soon as Holi water falls on them. Decorate your patio with a floral rangoli to invite in the delightfulness of the festival.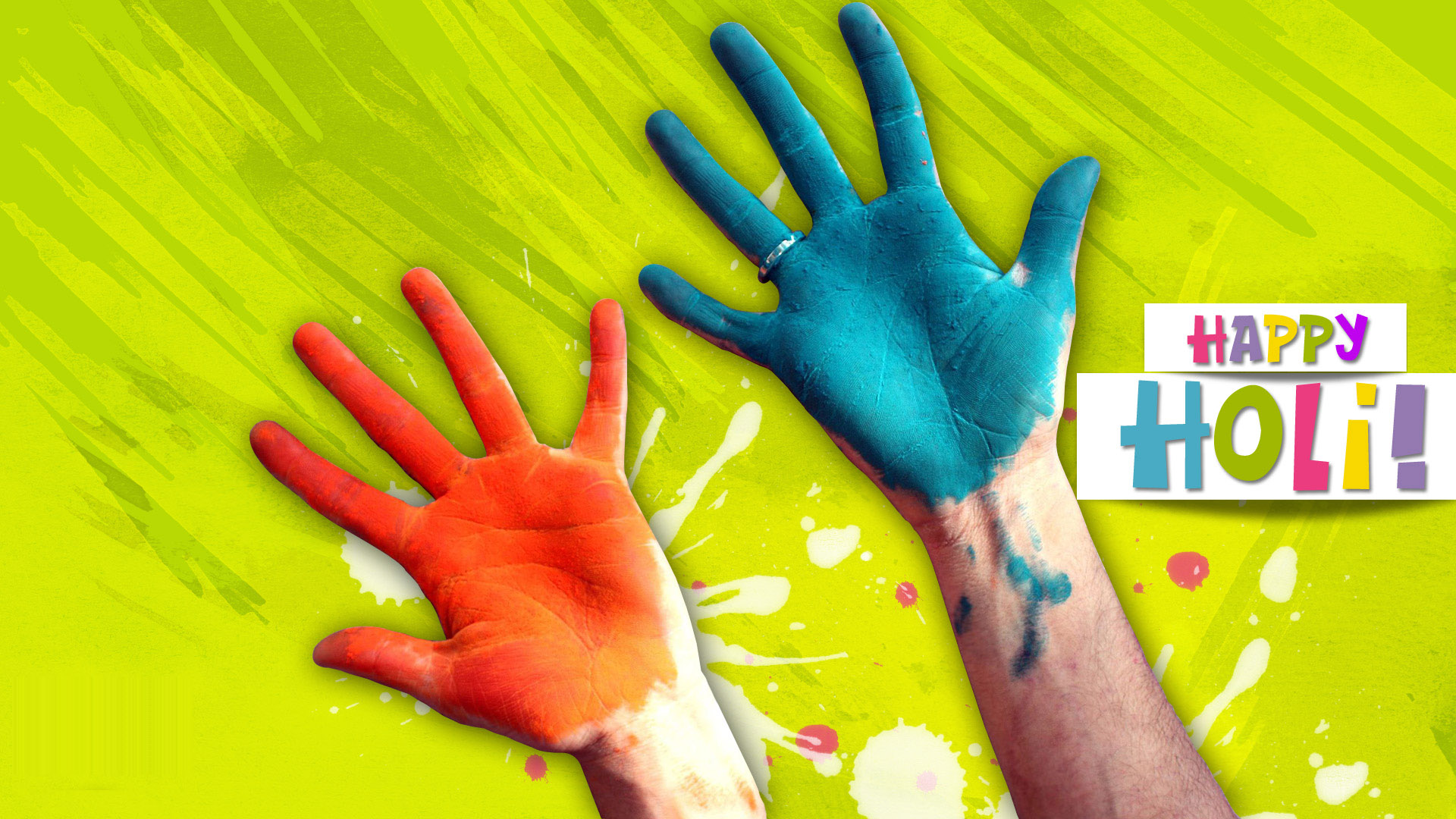 comments