As we all know a laptop is an essential part of our living these days. Whether you are out for your office trip, enjoying a holiday, working from home, catching a movie flick in your bedroom  or just going through online novel, online shopping,  laptop is one of the most handy and convenient thing to carry all the above stuff and we do carry it everywhere for easy access to work, internet etc. But working with your laptop just by sitting in the same position or bending your back forward can be an injurious practice for your health on the long term. Better go for portable, foldable and flexible laptop tables which can be easily carried anywhere anytime. Maintain your work, fun and health with such a laptop table.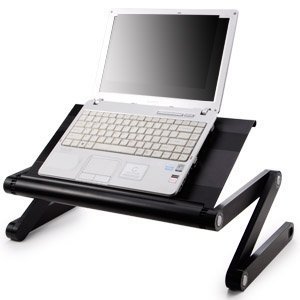 Laptop being an inseparable part of your life needs to be taken care of while we are busy working on it. Laptop table is one stop solution for easy access to laptop while you are lying on the bed, sitting home and working, it takes care of your laptop as well, protects your health from really bad back pains. But choosing the most appropriate laptop table design can be bit tricky and should be intelligently taken care of. That needs a bit of homework like:
Working condition: From where you work most; home, office, on a move (travel) etc. Working from home needs a bed laptop table whereas, working on a go needs a portable, handy and flexible laptop table that can be fixed anywhere anytime.
Laptop table material: It should be light weighted yet tough enough for a long lasting service. It should be enough resistant to carry working load of laptop.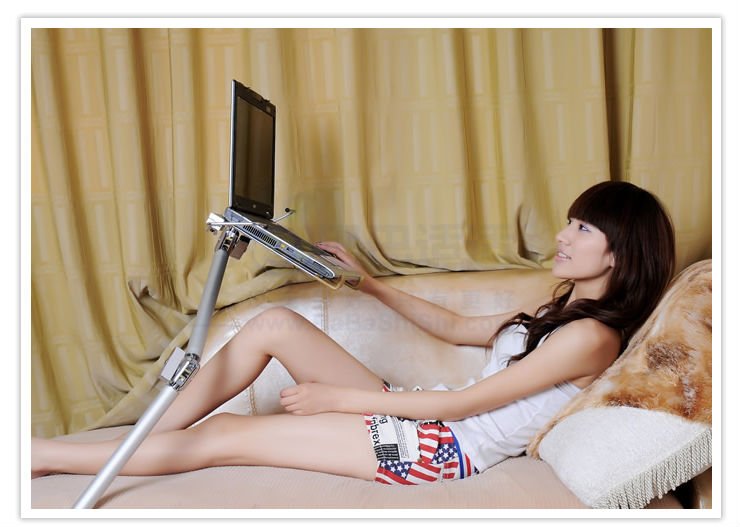 Appeal, design and atheistic factor: Look up for the sexiest, well-designed and a table with versatile use which can give you flexibility to work on and convince to carry. More the number of different angles in which the work surface can be adjusted the better it is.
Easy to install: Portable and flexible laptop tables should be easy to install, keep it back in the bags and reopen when required. It shouldn't trouble you opening it and folding it back to the closed position whenever required.
Grip: A good gripping surface holds the laptop in place and provides you with comfort to work on. That prevents slipping of the laptop on the desk and at the same time it prevents slipping of the laptop desk on your lap. Surface with slippery desk might harm your laptop table design dreams to an extent.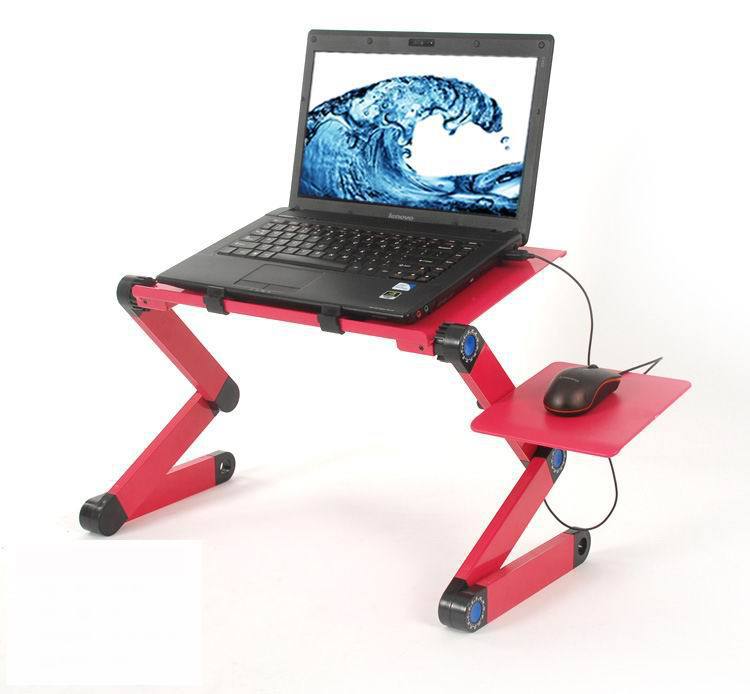 Your style and attitude: Last but not the least opt for the laptop table which suits your working style, design attitude and budget. Your working space should be inviting enough to attract more of the work and that is possible with stylish and amazing work accessories. Maintain your standard of styling and design ideas with classy and royal looks of laptop table design.
Transform your work into fun, interesting and sexy grounds with flexible, aesthetic and easy going laptop tables. If laptops are essence of your life then laptop tables are the necessities for your laptop and working conditions.

comments