When it comes to home or office decoration few things are considered to be at the top of the list i.e. like flowers, wall hangings, hanging lights, table center piece, paintings, sculptures etc. Try your hand on the stand of flowers; yes I am talking about beautiful, sensational and stunning vases made of crystal, ceramic, modern cemetery, etc. Vases are one of the ancient ways of designing and still have that evergreen impact when used for decorating vacant spaces, vacant furniture or vacant corners. They have their own unique, hot and sweet impression to capture the hearts of many.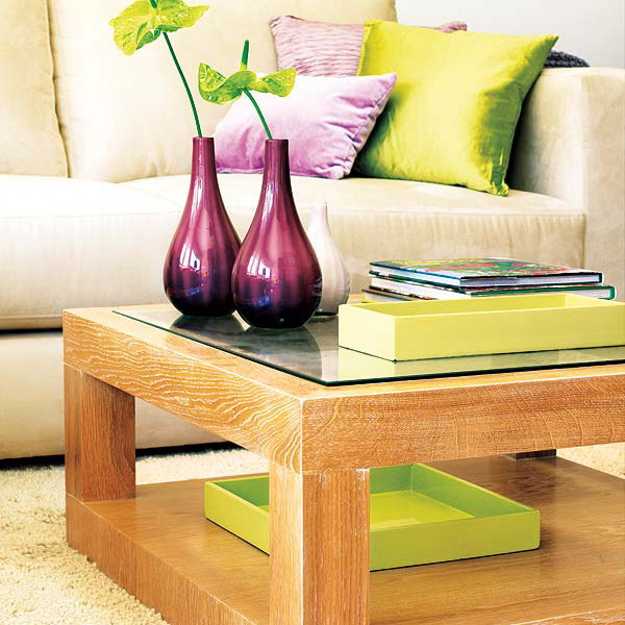 Also Read: SUPER STYLISH LIVING ROOM DESIGNS
But before you take a step ahead to catch a vase for your dwelling or office space it would be better to know as much as possible about the types of vases, material used, how to place them to get an impressive visual picture for the particular space? Vases can be divided into three categories according to the respective material:
Crystal Vases: Crystal vases are of the most impressive and seductive collection of vases. Their transparency, their looks, over all aesthetic and stunning structure makes it one of the classy material to be used to ornate the living room area, bedroom area or office area. They are often cut into intricate patterns. Glass varieties are less expensive than crystal, and the large sized glass vases are often used today for dramatic fruit or floral displays adding an interest to the room.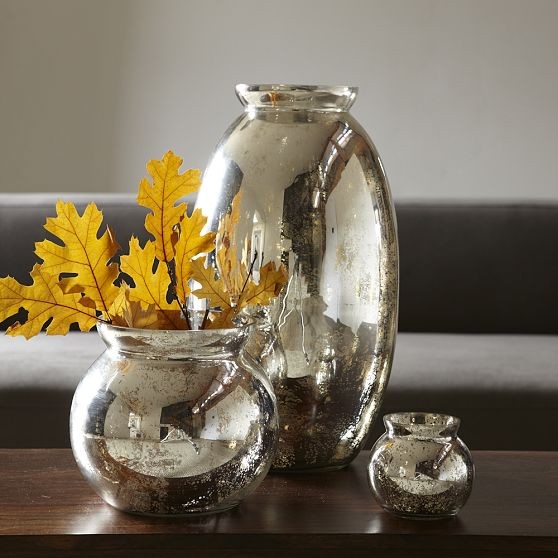 Also Read: MARVELOUS WIND CHIMES DECORATION FOR INTERIORS 
Ceramic vases: They too have covered a long journey since ancient times to reach the top class level of decoration for homes and offices. They are often handmade and have a rustic yet appealing look. Moreover depending upon the workmanship and finished used they too can give a very elegant and sophisticated looks providing your space a casual yet stunning decorations. Most famous ceramic vases are considered to be Chinese porcelain which usually comes in red, blue and yellow colors.
Modern cemetery vases: These vases often come in cylindrical, cone or urn-shaped providing a great place to display all you floral decorations and design. They do come in variety of sizes, big sized modern cemetery vases have the capacity to fill up vacant corners of the room beautifully with their pleasing and amazing appearance.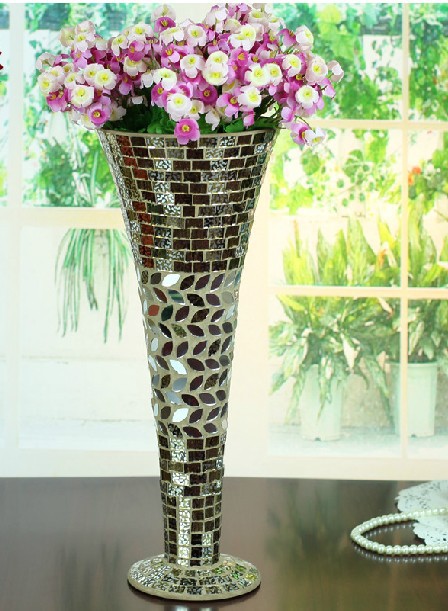 Also Read: SIMPLE YET CREATIVE HANDMADE CRAFTS FOR DESIGN & DECOR 
Granite, marble, bronze and cast metals are common materials used for modern cemetery vases. Bronze is expensive and cast metals are less expensive. So, the choice is your to adore your interiors with the type of material you want too according to your budgets and personal choices. You may even opt for the type of vase for your interiors according to their different shapes as all the shapes have different type of styling, message to convey and design up the room.
Square vases:  These vases are perfectly suitable for those who are looking for simple yet elegant designing. They are a perfect use to hold up flowers and candles. To get a formal touch you may opt for square vase made of clear glass or crystal.
Tulip Vases: One of the most commonly used vases.  They have long, slender bodies with necks that flare and spread.  They are one of the best vases to hold up artificial floral decorations at vacant corner, beside the sofa, in the bedroom etc.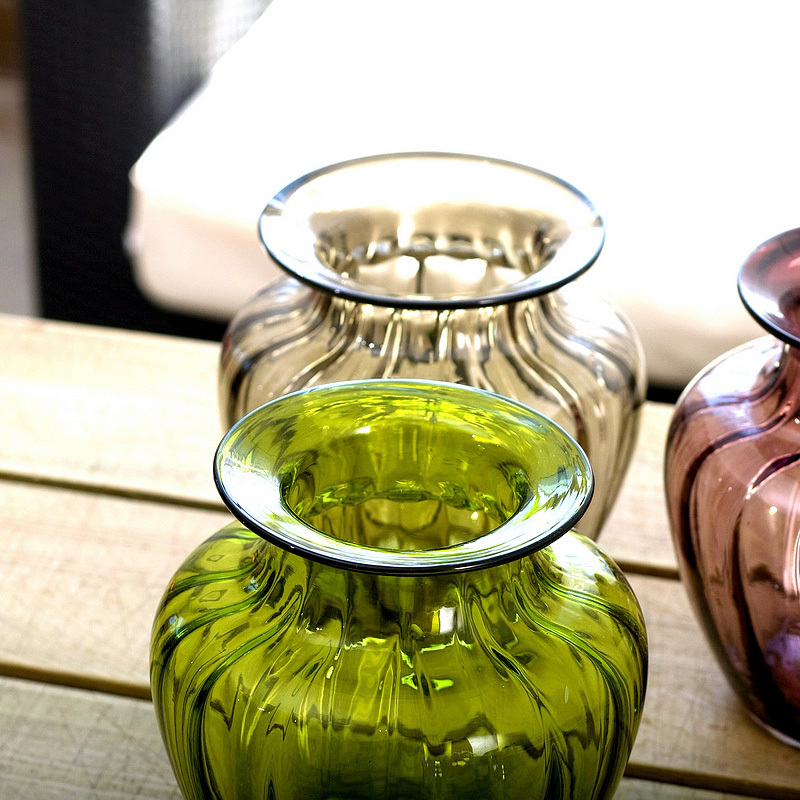 Also Read: CREATIVE AND FRIENDLY ART IDEAS FOR HOME DECOR
Bud Vases: These vases are small but effective decoration piece. They hold a single flower or a bud. They don't have the capacity to hold much of the arrangements. They are a picture perfect for an office table, center table of living room, study table etc. Bud vases are tall and slender, much like the tulip vases, or can be short and round as well.
Hurricane vases: Hurricane vases are made of glass and are often used to hold candles. They are much more used as center piece or décor item for any occasion or special purpose.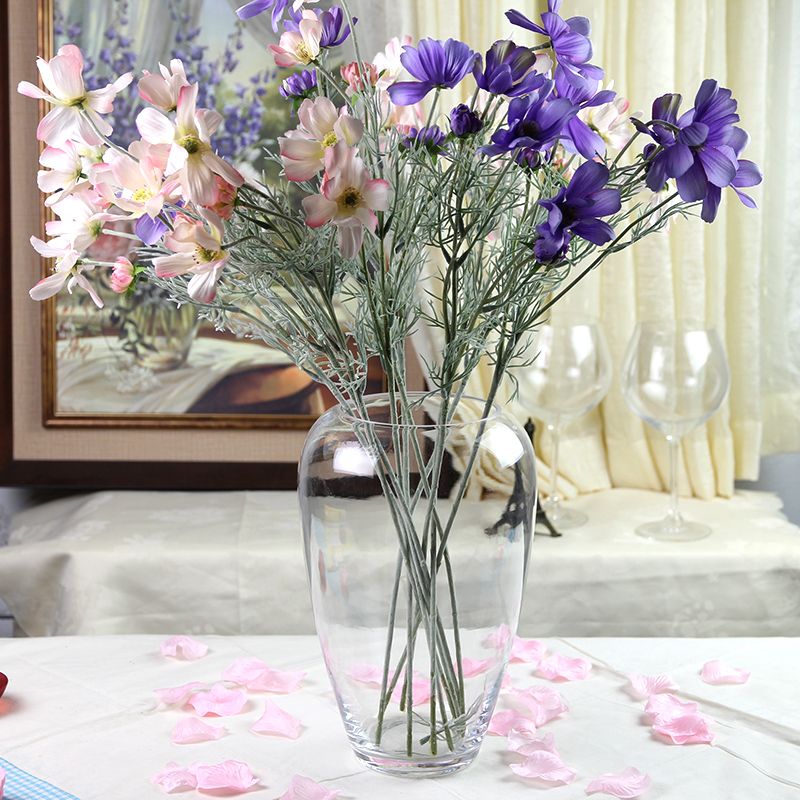 Also Read:HARMONIZING ACCESSORIES FOR HOME INTERIORS 
Vases are undoubtedly one of the most important elements of decoration and can bring the missing charm in your spaces. With a variety of styles and shapes available, with the unending design, pattern, work on it etc.  One can easily find a vase that complements any decorating theme weather it is for the formal or informal space. Simply give your spaces an elegant and show stopper looks with decorative and impressive vases with some floral decoration, candles decoration or even just a simply a vase alone is enough to carry the design sophistication.

comments