Burning your calories and fats, getting a fit life is not an easy way out for all isn't it? After all we hardly get time to go out for gym and take up some work out sessions regularly. We are running out of time and gathering too much of fats because of stressed and over loaded life. Time to chill now and get a permanent work out place at your own home. Yes I am talking about home gym – a place which belongs to you, your daily life, and your daily work out sessions without managing any extra time, without pushing yourself from long hectic traffics just to hit few exercise etc. Home gyms are best if you want to get fit and would save you from gym fees and from frequent travels to the gym. You will also be able to do your thing anytime you want to without taking a huge chunk from your schedule.  So, let's put in some of our effort to design up and shape up our own personal home gym design.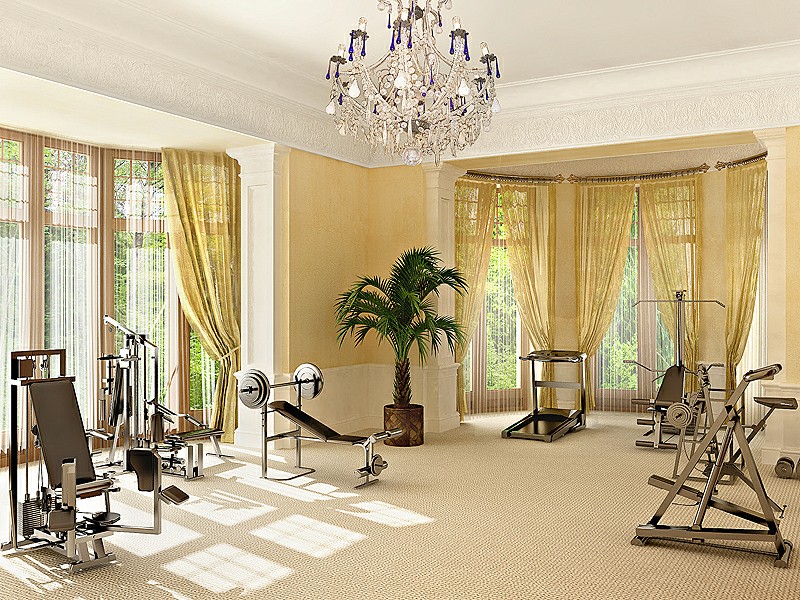 First and foremost step is to figure out a room or a space which is quite open and preferably suitable for home gym design requirements. Room for home gym should have nice air cross ventilation ( to keep it fresh and relaxing), should allow good amount of sunlight in for a refreshing morning or relaxing evening time. Putting in glass around and few curtains installation makes it a perfect mix match of freshness and welcomes sunlight in. Once you are done with the room layout decides upon the equipment's and machines you need to install for your daily work out. Remember it's a home gym, so just install those equipment's which are actually required by you. No need to mess up the space with unnecessary and unwanted machines or equipment's.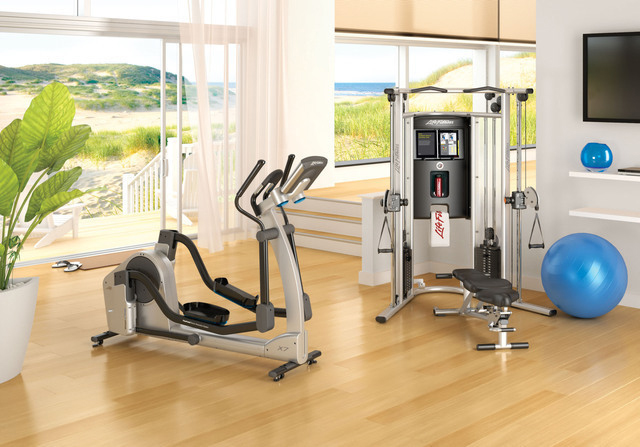 Your choice to keep your home gym simply designed or need something more to put in. Do whatever suits you and whatever is your style. You may create it colorful or just simple. Let it be unique and it should reflect your personality. Now all these things will let know the design theme you really want to go for. For a simple royal touch opt for glass work, glass windows and more of nature coming and touching you inside. If you appreciate more of the colors around you while your work out sessions you may opt for some bright colors around, or some textures or paintings on the walls. Apart from overall designing and theme keep the floor with resilient floor materials to get a slippery free and noise free work out sessions. Avoid any such material on the floor which has too much of noise and is not easy to walk on.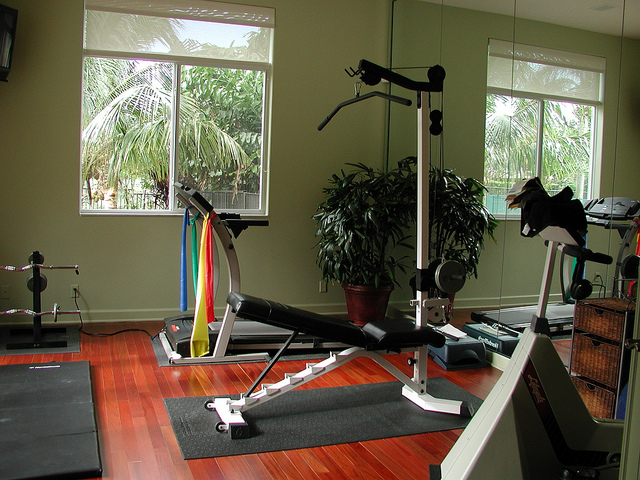 Divide the space into two parts – Install all the machines and exercise equipment's at one of the room and keep the other side free for yoga and relaxing exercise. Manage the space in such a manner that you get benefits of both work out time and relaxing session. Apart from natural light you need to install good artificial illumination for your evening sessions. Light up the home gym with good amount of illuminations LED etc. If required do install a television set just on the opposite wall of exercise area.  If you have ample of space and good amount of budget you may also add up an indoor swimming pool or bath area to your home gym, it will be like a complete package of work out and refreshers under one roof.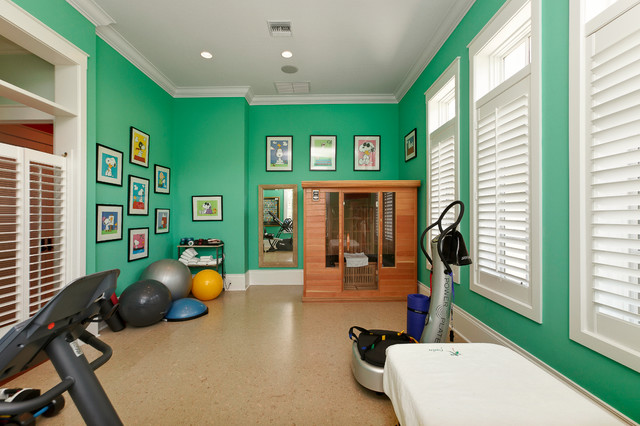 Make your work out sessions more easy, frequent and regular with home gym. Designing a home gym is not a difficult job; you just need to segregate all the equipment's of your requirements under one roof with proper planning, layout and a space which emits good amount of air circulation, lights, well-designed walls and floor to support your working foot. Home gym is one of the best solutions for fitness freaks and to get back in shape soon..!

comments