Small or big home whatever it may be, but at times every home struggles out badly with cramped spaces, messy things and clutter. One of the main reasons behind such mess is at times improper distribution of space to the respective rooms in the plan layout. Figure out the extra space trapped by few rooms like bedroom, living room or family room. I know we need to come out of this issue but in a tricky manner. At times many small apartments have given the big slice of floor area to a bedroom which is generally not required. To come out of such big but simple issues we need to play tactfully and in a tricky manner by just using up the vacant spaces of your floor area, wall area or even ceiling area.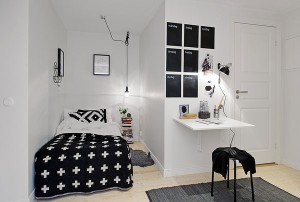 I know bedroom is an important space and few people are generally possessive about its designing and placement as well. Imagine what if you can make your bedroom more unique, beautiful and amazing by just using the hidden spaces or vacant spaces of your home and that too without employing extra floor area of your home layout. It's time to accommodate your bedroom with a unique touch of design, engaging less space and providing bigger space to your home.
Few simple steps to get such bedrooms and more space for your home:

                    Corner/nook bedrooms – It's time to locate few vacant corners or nooks of your home. They should be big enough to accommodate your bed and at least one side table to provide you handy and quick service. Nook bedrooms have the unique world of coziness and privacy. Create a nook or corner bedroom to get more of the space for the rest of the home furniture, designs and decors.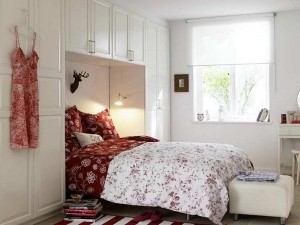 Use up wall area – Proper use of wall area can be a simple and quick solution to this big issue of space. Push in your bed to the wall, attach it and create few of the storage cabinets upside down for the maximum utilization of wall area. This type of cabinets and storage creations may save wardrobe space of the bedroom and give it a more visual space.
                 Attic bedrooms – I know they don't have a very good reputation among all but an attic bedroom is special area to be in. It has its own romantic gesture and cozy invitation to come inside and spend few personal moments. An attic bedroom means good utilization of space, awesome romantic atmosphere and adding more space to yours small home sweet home.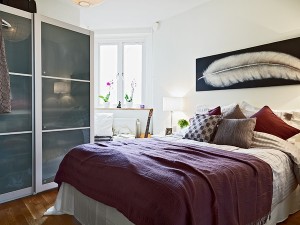 Bunker bedrooms/beds: Looking up space to accommodate your teenage child and not getting a proper area to place his bed.  Create a bunker style bed attached with wall and just a few feet down from the ceiling. A hangout bed. Hence, here he got a bed and you saved some necessary space to make your home look bit bigger and cleaner.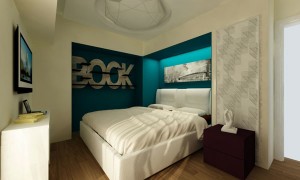 Basically try to accommodate your bulky and over spaced bedrooms into simpler and well used space. Giving too much of the floor area to any particular bedroom when you're running out of space is not a good idea to go with. Cut out the extra unnecessary occupied spaces by your bedroom, living room or any other room. Make your home actually a sweet home with some intelligent and practical moves rather than just imposing impractical and unwanted ideas which waste the space and make it clumsier.
Image Credits: www.hpmirror.com

comments