No time left to welcome a new start, new morning, a grand new year. So time to get up and get set go for the New Year party decoration preparations. Whether you are throwing a New Year party at home, office, or going to attend at your friend's place you need to be very much ready for a warm, cozy and happy welcome of the upcoming year. Make it grand with your preparations, your efforts, decor styling and creativity. Let the New Year hug you tight with lots of happiness, success, colors, brightness, charm and stunning decor effects.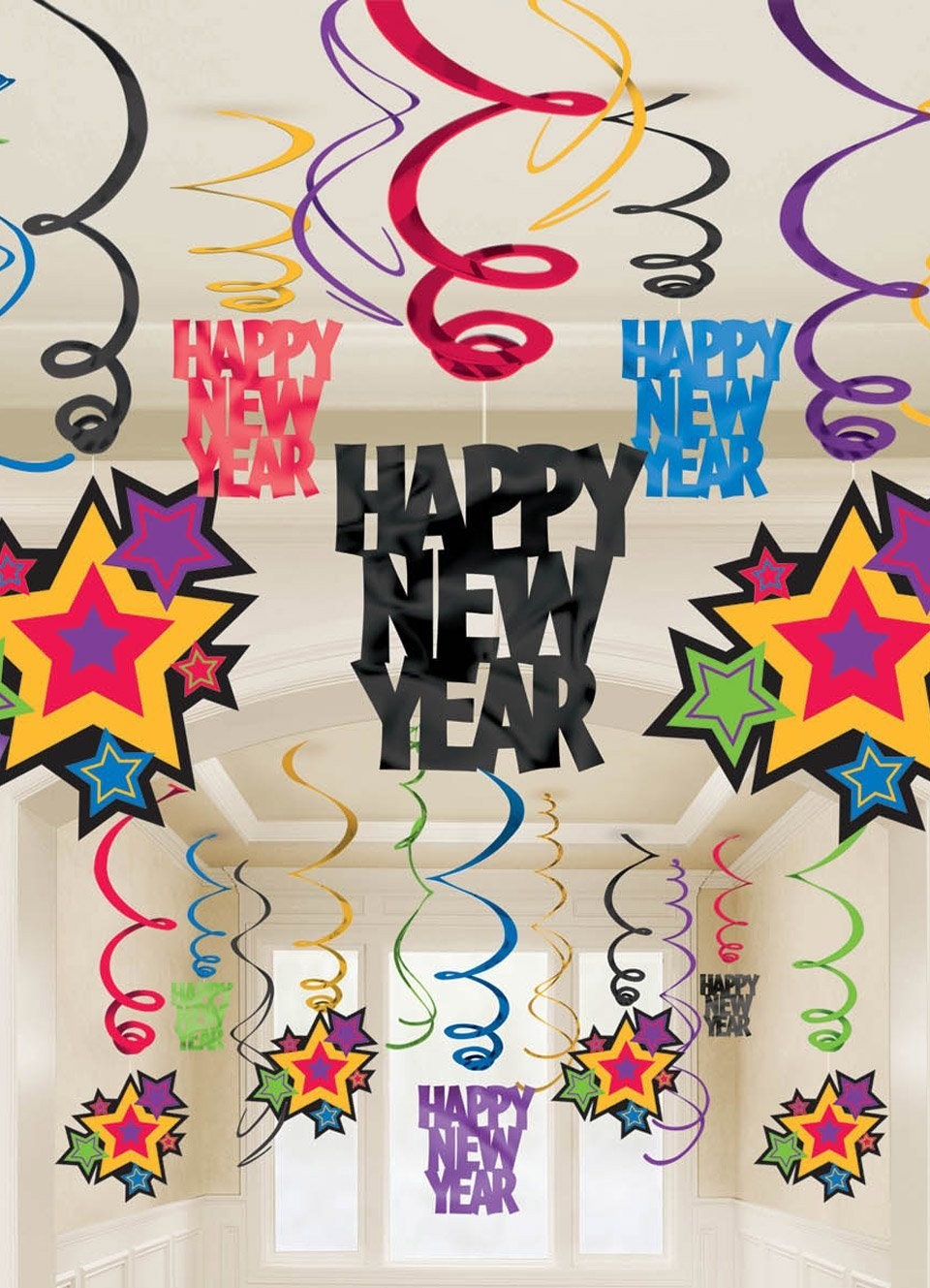 Also Read: CHARM UP THIS NEW YEAR WITH LIGHTS 
To start with get a good collection of wall hangings, door hangings, window hangings and ceiling hangings. First and foremost step is to get well designed, delicate, light and impressive tinsels, paper hangings, cut outs of flowers, stars, cut of numeric and alphabetic colorful papers, colorful strings, colorful bright threads, curl them up for a new and trendy look.
Employ your dwelling walls, windows, ceiling, office walls, windows, ceiling area with all these colorful hanging to get an impressive and light sense of designing and décor. They hardly occupy any major space but still give an impressive touch to the respective area.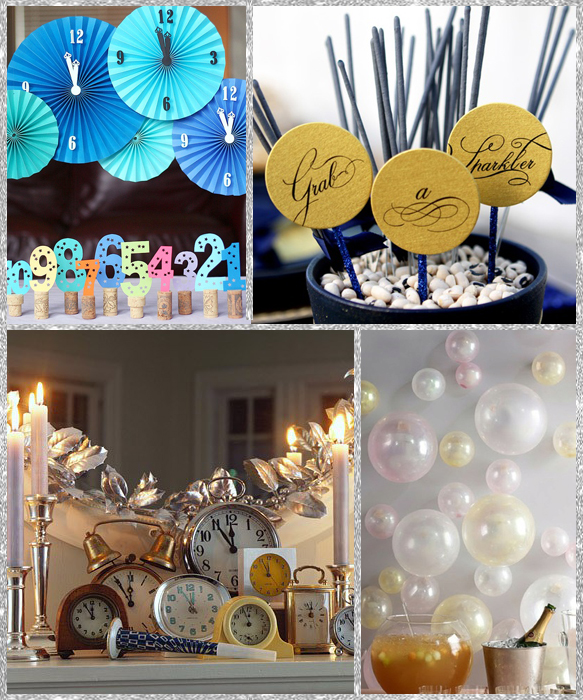 Also Read: MAKE YOUR HOME READY FOR CHRISTMAS 
Collection of colorful balloons is handy and is a quick and instant way to décor up the vacant walls and even the vacant floor. Just let the balloons be on the floor of your living room, dining area, office reception area, cubical etc. to get the feel of smooth, eye catching and sweet décor all around.
Catch up with some trendy, traditional or contemporary clocks. Enhance the beauty of your mantel, office desk, reception area or living room center table with the trendy looks of time. Capture the time with beauty. Let the left overs of Christmas décor's  (colorful balls, golden balls, stars, tinsels, even the Christmas cap) get employed into the job of welcoming new year with all its open arms and warm hugs.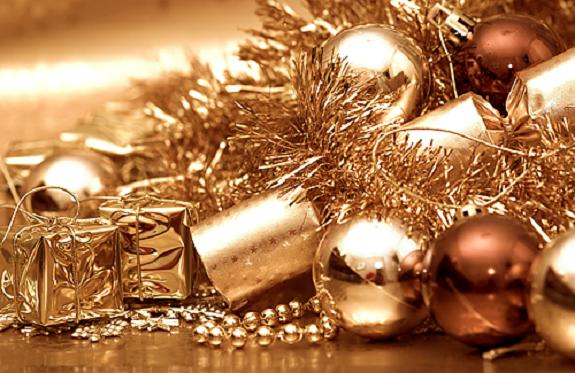 Also Read: CHRISTMAS TREE DECOR
With the perfect placement and selection of colorful balls, tinsels, balloons, strings, threads,  some colorful fabrics with some graceful glitter effects plays an important role to capture the beauty of brightness for living room. Make a picture perfect with colorful cushions, shiny graceful rich fabrics. Let the fabric beauty get escorted with crystal clear long wine glasses, champagne bottle with some glitters on it and curled red ribbons around.
All these arrangements are so incomplete without the perfect decorative illumination. Let the exteriors and interiors of your home and office get dipped into the colors of light, brightness and charm with expressive illuminative lights, general lights and scented candles around.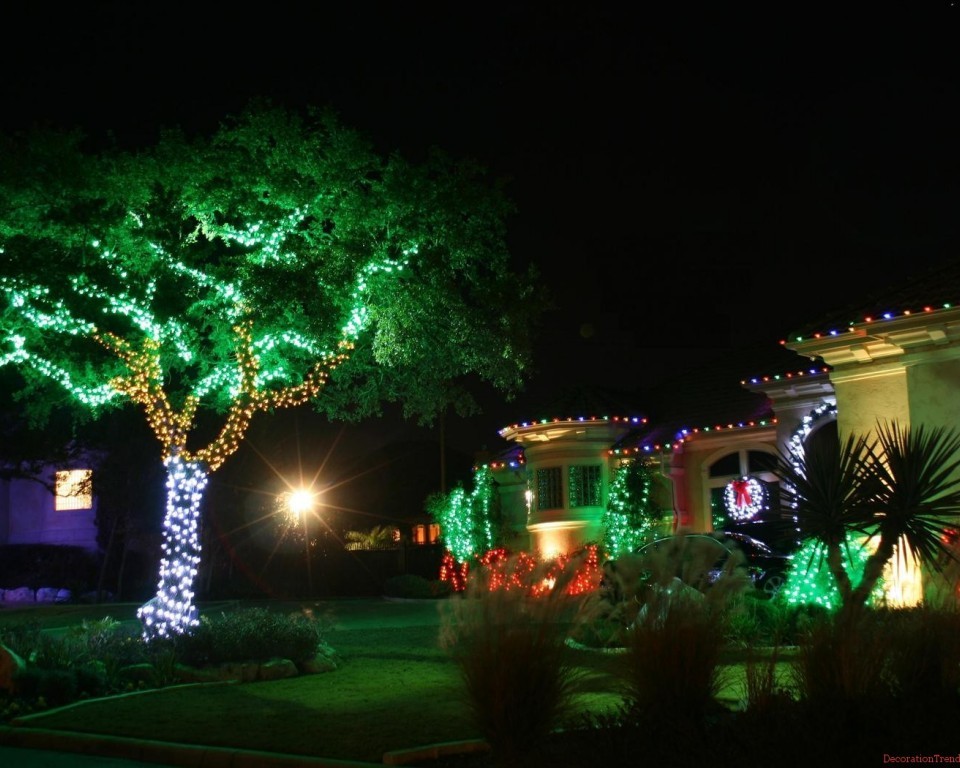 Also Read: DIY- CHRISTMAS DECORATIONS & ORNAMENTATION 
Let each and every corner of the interiors and exterior speak the language of party, happiness, glow and grace with the New Year decors and designs. Last but not the least one of the most important part of décor which shouldn't be missed for a new year grand party is the party masks, boas, colorful crystal ware, some cute and sweet tableware, blended well with the overall decors and party theme.
So, make your New Year party more special, unique and happening with full on decoration and aesthetic ornamentation of the interior and exteriors spaces of your home and office. Come let's have a rocking and memorable party….
"HAPPY NEW YEAR"

comments