Normally due to lack of space, cramped area we have to adjust two  purposes in one area for say dining area has to be shared with living zone, at times master bedroom is being shared with home office area, etc. and for this process we have to divide the room into two parts. Room dividers are considered to be more space engaging thing creating a dirty division in the space. But how about modern, stylish, hap, semi open, shelve type's room divider which hardly consume any major floor space as well as divide the space into beauty?  In fact such room dividers create more of the space to get utilized properly that too with an aesthetic appeal and presence.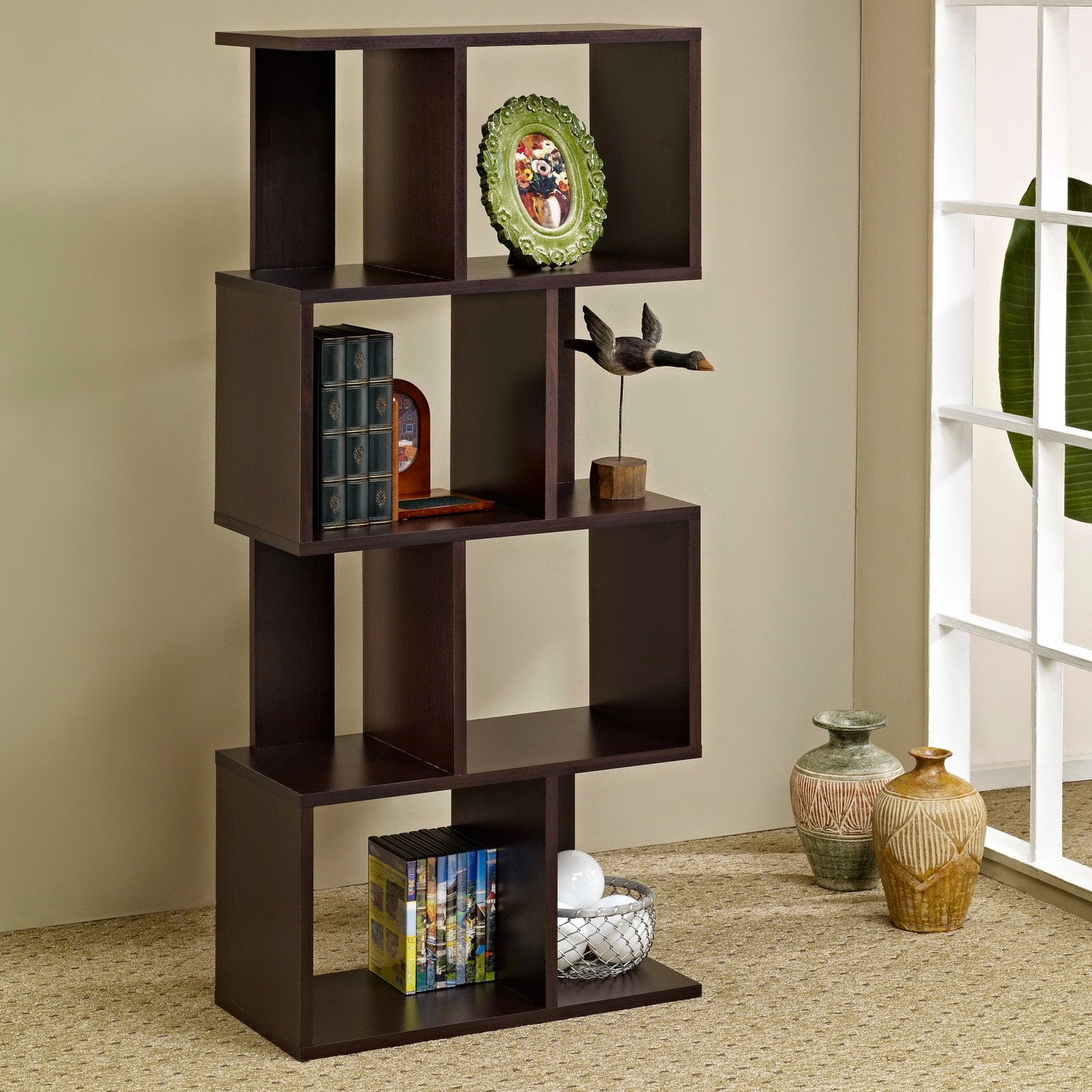 Also Read: 7 STYLISH CURTAIN TREATMENTS FOR BEDROOMS
It's time to create divisions in the room with stylish and less space occupying room dividers, which actually multiplies the space into more to give your well utilized area, covers your privacy needs, ends up with your show off and storage utilities. Make a division in the room, no need to divide the room into two parts. Help yourself with stylish, modular, space saving room dividers.
Practical and very stylish open shelves room dividers are here to give you maximum of space, utility, flexibility, accessibility, enhancing your room style, design and décor. Time to exhibit your book collection or fine art collection through the medium of space divider.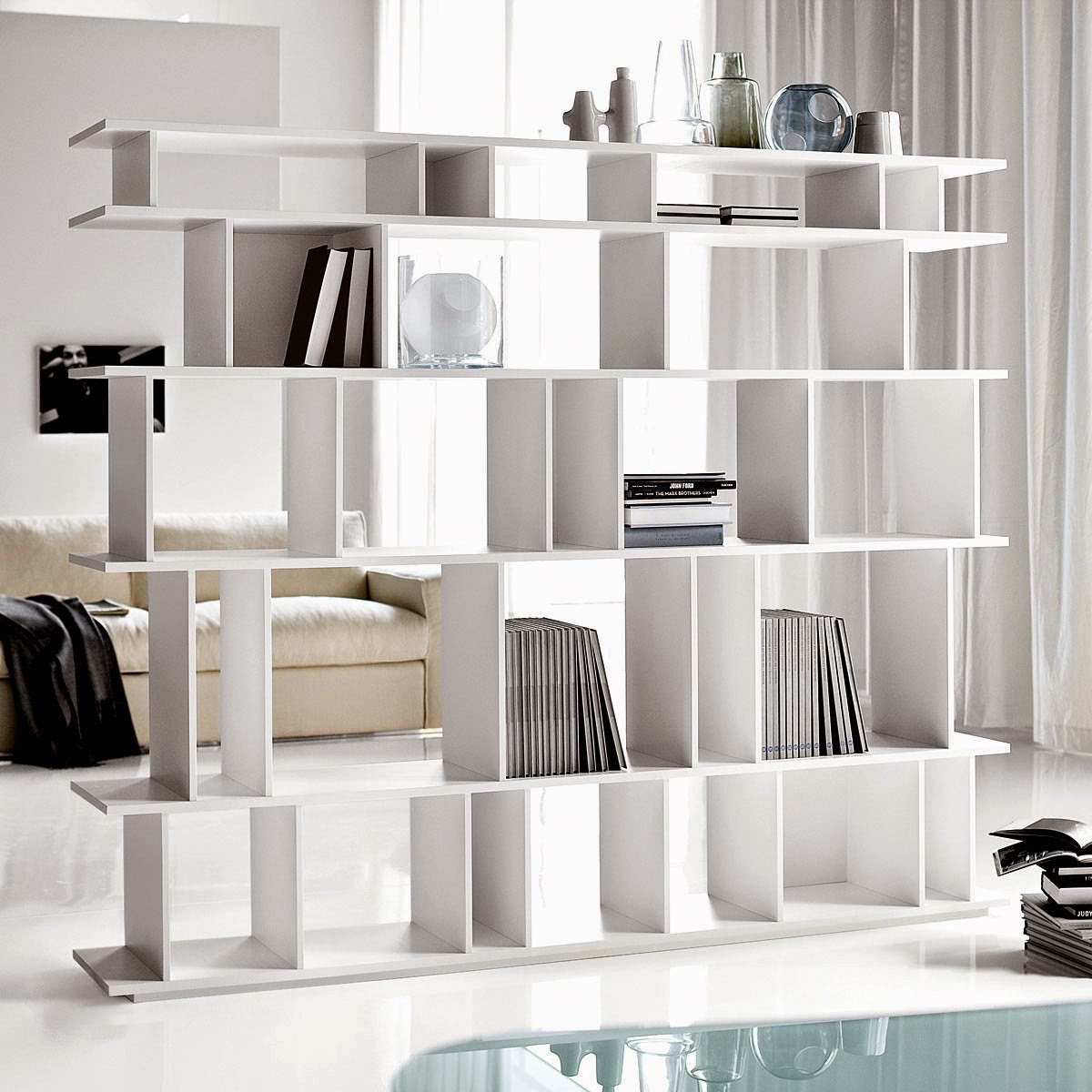 Also Read: MAKE YOUR CEILING LOOK MORE BEAUTIFUL
Divide the space into parts but let it be connected to each other and this is just possible with the open shelves room dividers. Save on your budget with open shelve room dividers as partition wall designing is more expensive.  These dividers add to additional space to your room by providing you shelving units, bookcase, racks, exhibit niches, etc. enhancing the beauty of the room.
They are a very mild and delicate design styling which melts in smoothly with every kind of room space, room shape, purpose, over all decors and design. The light weight of these room dividers allow us for an easy access and flexibility if required to move to any other room according to the requirements.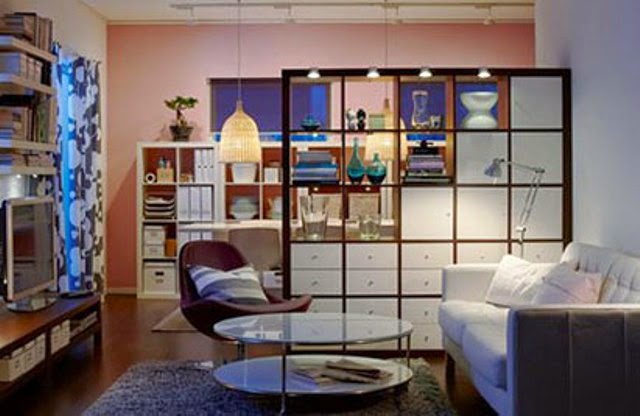 Also Read: EYE CATCHING WALL DESIGNING AND DECORATIONS   
You may cuddle it up with some of the glass doors in some of the shelves to give a protective and stunning look to the room design. They are a perfect match with the materials worked in plywood and laminates escorted with some of the glass work. Enjoy more of its presence by adding up some focus lights, cabinet lights or strip lights into the shelves of the open space. It is like enhancing the beauty and getting more the clear view of the furniture.
Customize the storage needs according to your requirements and purpose. Keep in versatile storage shelves or open racks to adjust all your things accordingly. You may customize it with different size two or three sections to get more of storage area for variety of storage.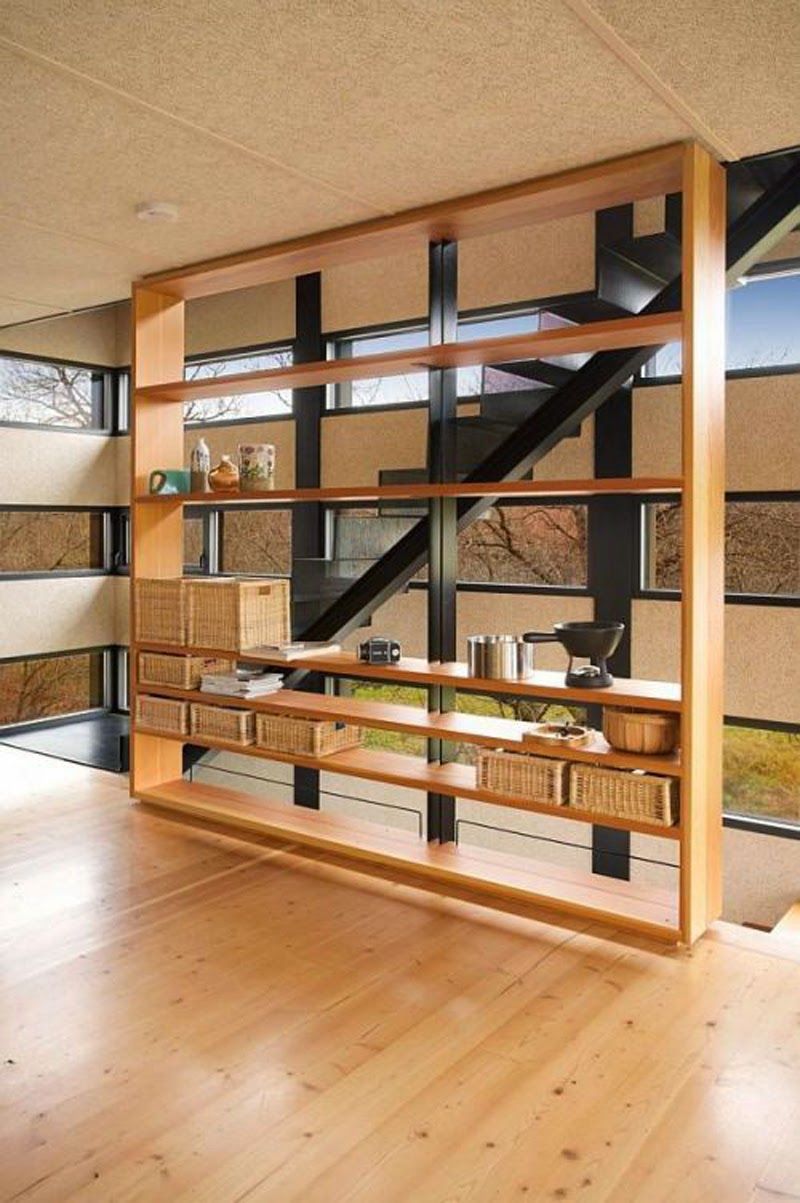 Also Read:PRAYER ROOM DESIGN IDEAS FOR HOME 
These room dividers are functional as well as contemporary in looks. In short they are a perfect match for our fast moving life with cramped and low floor space for each room.  Their modular and compact behavior and looks makes it the most perfect piece to get much of the space even after dividing the room for different two purposes.
Sliding panels, modern hanging room dividers, curtains, etc. are one of the options to create a division in the room but they can't serve you with extra space, more of the aesthetic and compact looks, functional needs and expressive qualities with variety of storage fulfilling versatile purpose.

comments